AXIS A16 Network Door Controller Series
Versatile edge-based two-door controllers
Advanced control for two doors
Intelligence on the edge
Built-in cybersecurity features
Advanced model with plenum rating
Barebone model for easy installation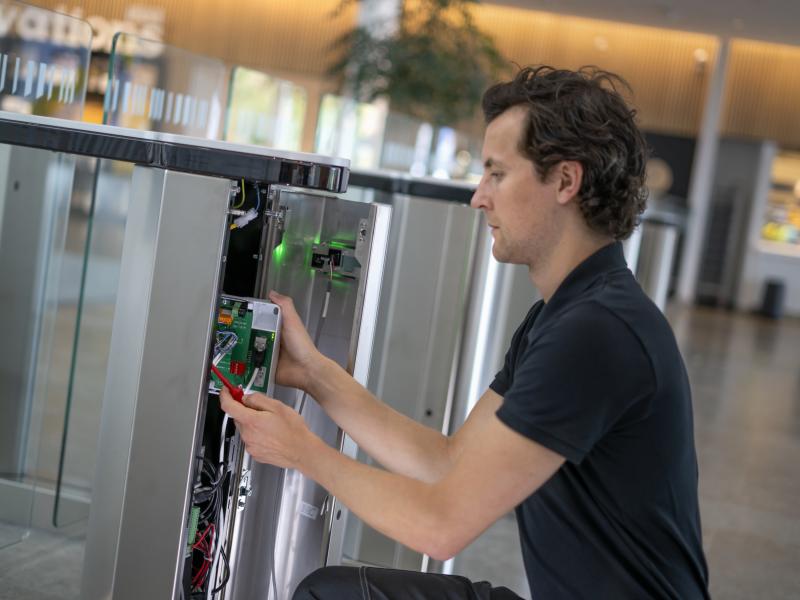 Versatile and high performance
These robust solutions offer powerful hardware with extra processing power, memory, and storage. Including six configurable auxiliary I/O ports, it's easy to integrate with sensors and external security systems, for instance to detect breaking glass, intrusion, or emergency alarms. The series includes an advanced, plenum-rated door controller with support for DIN rail mounts for fast and easy installation on walls. And an edge-based UL recognized barebone door controller ideal for building customized solutions.
Reliable and secure
These smart network door controllers include everything needed to control two doors—all powered by one PoE cable. Thanks to intelligence on the edge, they can internally handle all tasks related to door access—even if the network is down. Additionally, built-in cybersecurity features help prevent unauthorized access and safeguard your system. For instance, Axis Edge Vault protects your Axis device ID and simplifies authorization of Axis products on your network.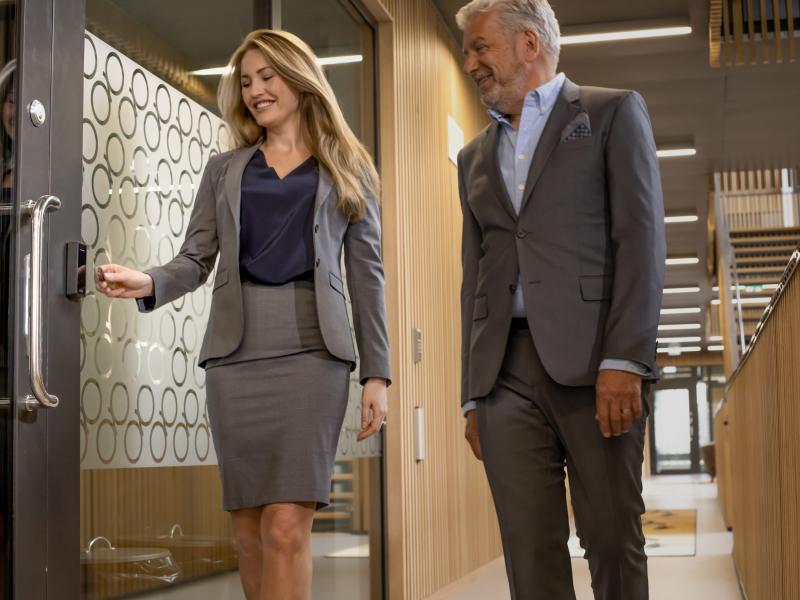 Grows with your needs
Fully integrated within Axis end-to-end solutions and supported by our partner solutions, these scalable door controllers are designed to meet your changing needs as they develop. They ensure flexible and secure authentication using different types of credentials. For instance, you can grant access to hundreds of thousands of visitors using traditional access types such as card or PIN codes, as well as dynamic QR code for visitor access, and license plates for vehicle access.
Documentation
Datasheet

---

AXIS A1601 Network Door Controller

(pdf) 409.44 KB

AXIS A1610 Network Door Controller

(pdf) 531.62 KB

AXIS A1610-B Network Door Controller

(pdf) 1.51 MB

Manuals

---

AXIS A16 - Electrical wiring drawings

(pdf) 4.62 MB

AXIS A1601 - Electrical Wiring Drawings

(pdf) 786.7 KB

Installation Guide AXIS A1601 Network Door Controller

(pdf) 2.45 MB

Installation Guide AXIS A1610 Network Door Controller

(pdf) 2.24 MB

Installation Guide AXIS A1610-B Network Door Controller

(pdf) 2.16 MB

Brochures

---

Comparison table of Axis network door controllers

(pdf) 582.08 KB

Product comparison tables

---

Product Comparison Tables - Q4 2023

(pdf) 9.16 MB