Network door controllers
Open and flexible – powered by IP
Axis network door controllers, which provide the benefits of open-architecture IP, are at the heart of access control solutions. They provide a smarter, more flexible alternative to traditional access control. 
Scalable and flexible
Axis network door controllers let you start with what you need. Your access control solution can easily grow in step with your business and your requirements. Whether that means starting with access control for a single building and later expanding it to your entire complex – or just to your elevators, for example. Or beginning with stand-alone access control and adding integration with other software systems in the future.  
The benefits of IP
Axis network door controllers can easily be connected to and powered by your existing IP network with no need for special cabling. And by enabling remote management, system health monitoring and easy installation, Axis network door controllers lower your total costs of ownership – whether you need to secure a single entrance or thousands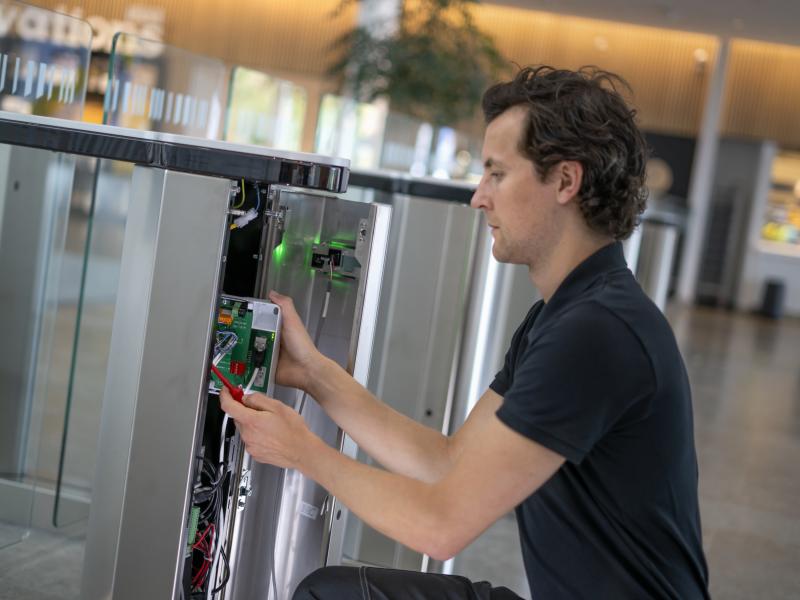 Truly open is truly smart
Axis network door controllers offer true openness, which means you're free to use them with Axis software, or with open-standard hardware or software from the supplier of your choice. And because Axis network door controllers are based on an open platform, you can integrate your access control solution with a long list of other systems and solutions: Integrate it with your network camera solution, for example, and send an alert to activate a camera when someone props open a door. Or integrate it with your time and attendance system. The possibilities are practically endless. 
Which network door controller is right for you?