AXIS T91E61 Wall Mount
Copy the product name
Copied
For Axis fixed dome pendant kits
1.5″ NPS thread
Flexible cable routing
Indoor and outdoor use
Aluminum
AXIS T91E61 Wall Mount is compatible with Axis fixed dome pendant kits. The cables can be routed through the back or externally via the cut-outs at the base of the wall mount.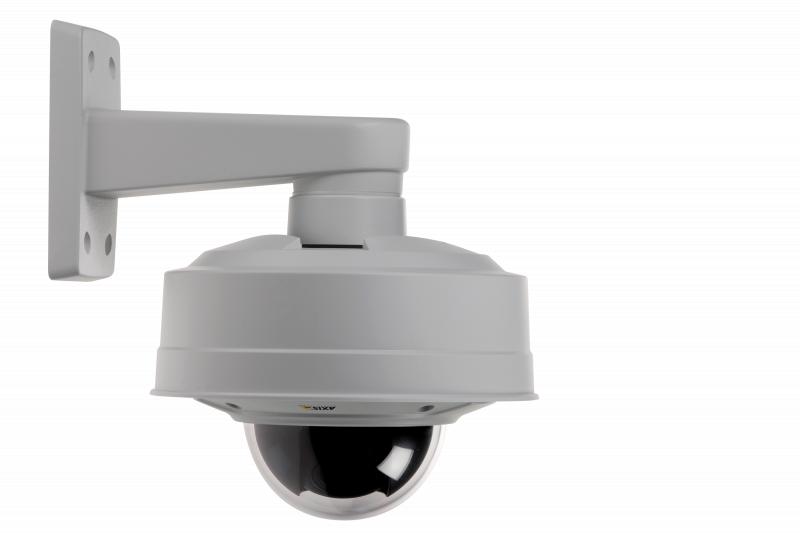 AXIS T91E61 Wall Mount together with an Axis fixed dome network camera.
Compatible products
To find a compatible product, simply use the filters below.
Discontinued products
The following compatible products have been discontinued.
Mounts
How to buy
Axis solutions and individual products are sold and expertly installed by our trusted partners.
Want to buy Axis products?
Find resellers, system integrators and installers of Axis products and systems.
Find a reseller
Want to sell Axis products?
Interested in becoming a reseller? Find contact information for distributors of Axis products and systems.
Find a distributor
Become a partner
Are you a reseller, distributor, system integrator or installer? We have partners in nearly every country in the world. Find out how to become one!
Become a partner
Part number for ordering
| Name | Axis region | Part number |
| --- | --- | --- |
| AXIS T91E61 Wall Mount | AR, AU, BR, CN, EU, IN, JP, KR, UK, US | 5506-481 |
Support and resources
Need Axis product information, software, or help from one of our experts?
Documentation and software
Get product-specific information, firmware and software.
Go to documentation and software
Technical support
Contact our support staff for efficient, one-on-one assistance with your Axis products.
Get in touch
Axis 3-year warranty
Get information and details on your 3-year product warranty.
Go to warranty