Design tool for AXIS Perimeter Defender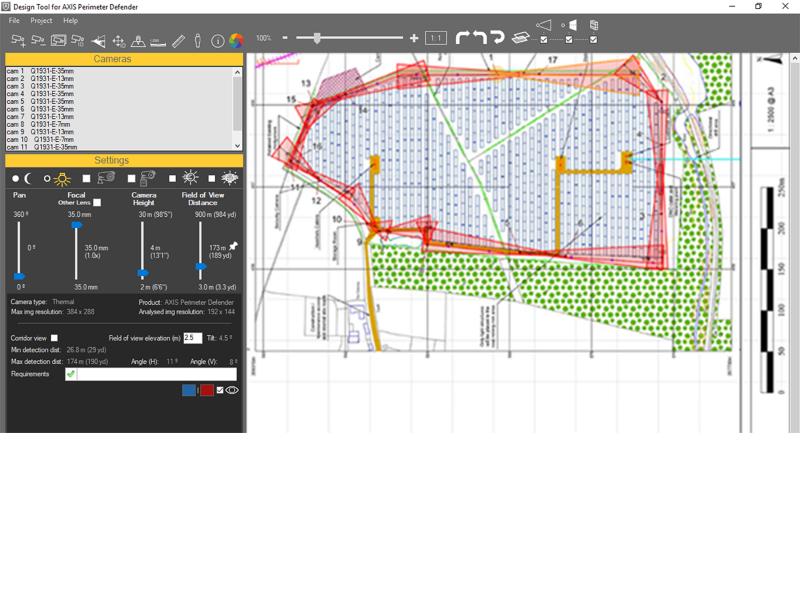 Design Tool for AXIS Perimeter Defender is a free desktop application that allows you to drag and drop Axis cameras on a map, and see the detection ranges and blind spots for different cameras when using AXIS Perimeter Defender analytics. The design tool also helps you to determine the optimal placement of cameras – including PTZ cameras for autotracking – for effective site coverage.
Support and resources
Need Axis product information, software, or help from one of our experts?
Supporting documents
Get datasheets, manuals, specifications and other resources for this product.
Go to product support
Technical support
Contact our support staff for efficient, one-on-one assistance with your Axis products.
Get in touch