AXIS P14 Bullet Camera Series
Varifocal multi-purpose bullet cameras
Lightfinder 2.0, Forensic WDR, OptimizedIR
Models with deep learning
Audio and I/O connectivity
Built-in cybersecurity features
Impact and weather resistant
Fully featured, cost-effective surveillance
Ideal for 24/7 video surveillance, these compact, outdoor-ready bullet cameras are available in resolutions from HDTV 1080p resolution up to 4K. The series includes models featuring a deep learning processing unit (DLPU) to enable improved processing and storage capabilities. Furthermore, thanks to edge-to-edge technology, AXIS P14 Series can be connected to Axis network speakers to enable two-way audio.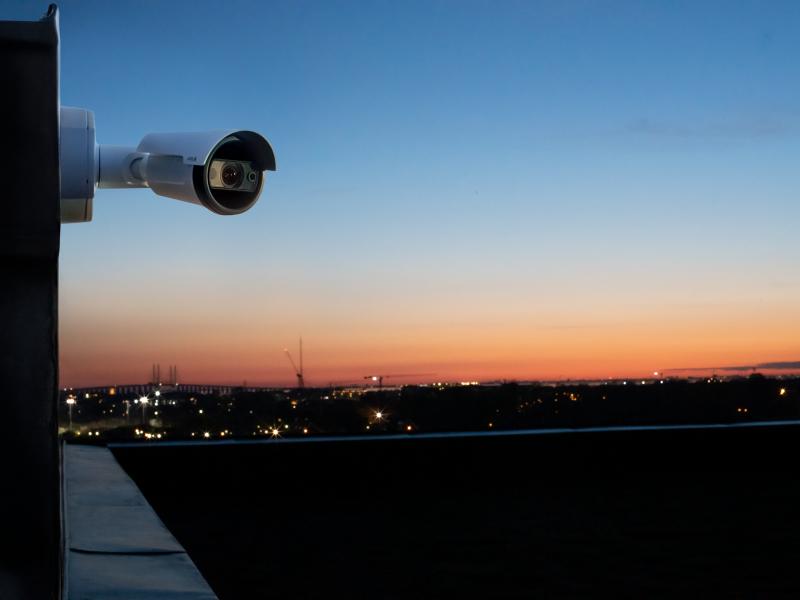 Excellent image quality in any light
These fully featured cameras offer excellent image quality regardless of the light conditions. Including Lightfinder 2.0 and Forensic WDR, they deliver true colors and great forensic detail in challenging light or near darkness. Plus, OptimizedIR enables surveillance in total darkness without the need for extra lighting. The series also includes models with a choice of lenses to suit your specific needs.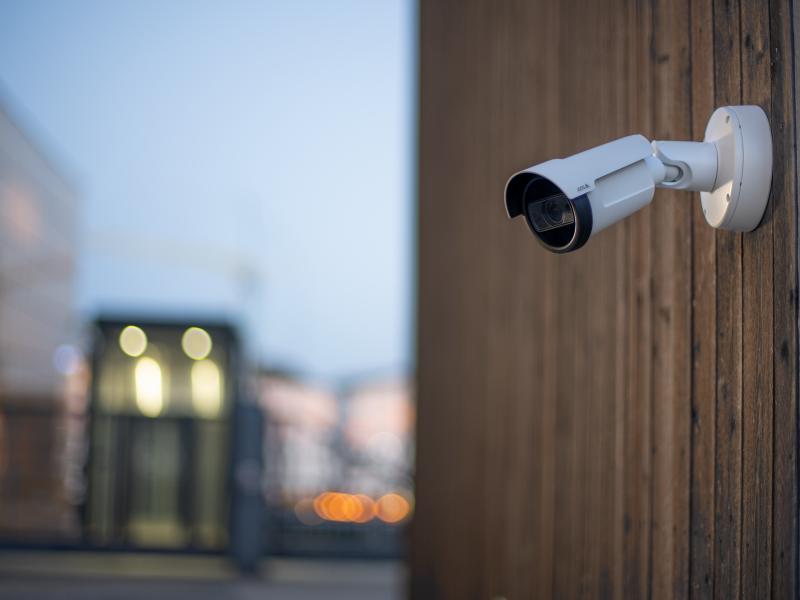 Keeping you secure
AXIS P14 Series offers built-in cybersecurity features to help prevent unauthorized access and safeguard your system. For instance, Axis Edge Vault protects your Axis device ID and simplifies authorization of Axis products on your network. Additionally, signed firmware and secure boot guarantee that the firmware hasn't been compromised and ensure only authorized firmware is installed.
Compare products
| | AXIS P1455-LE | AXIS P1465-LE | AXIS P1465-LE-3 | AXIS P1467-LE | AXIS P1468-LE |
| --- | --- | --- | --- | --- | --- |
| Max video resolution | 1920x1080 | 1920x1080 | 1920x1080 | 2592x1944 | 3840x2160 |
| Horizontal field of view | 29-11 / 114-37 | 29 - 11 / 117 - 37 | 29 - 11 | 106-38 | 108 - 49 |
| OptimizedIR | | | | | |
| Alarm inputs/outputs | 1/1 | 1/1 | 1/1 | 1/1 | 1/1 |
| Lightfinder | Lightfinder 2.0 | Lightfinder 2.0 | Lightfinder 2.0 | Lightfinder 2.0 | Lightfinder 2.0 |
| Wide dynamic range | Forensic WDR | Forensic WDR | Forensic WDR | Forensic WDR | Forensic WDR |
| Zipstream | | | | | |
| Remote focus | | | | | |
| Remote zoom | | | | | |
| Analytics compute capability | MLPU | DLPU | DLPU | DLPU | DLPU |
| Axis Edge Vault | | | | | |
Documentation
Datasheet

---

AXIS P1455-LE Network Camera

(pdf) 507.58 KB

AXIS P1465-LE Bullet Camera

(pdf) 487.64 KB

AXIS P1465-LE-3 License Plate Verifier Kit

(pdf) 1.06 MB

AXIS P1467-LE Bullet Camera

(pdf) 315.08 KB

AXIS P1468-LE Bullet Camera

(pdf) 315.2 KB

Manuals

---

AXIS P14 and Q19 Series - Repainting Instructions

(pdf) 301.73 KB

AXIS P1455-LE 29 mm Network Camera Series - Installation Guide

(pdf) 2.11 MB

AXIS P1455-LE Network Camera - Installation Guide

(pdf) 4.49 MB

Installation Guide AXIS P14 Bullet Camera Series

(pdf) 1.96 MB

Installation Guide AXIS P1465-LE-3 License Plate Verifier Kit

(pdf) 2.17 MB

Product comparison tables

---

Product Comparison Tables - Q4 2023

(pdf) 9.16 MB

White papers

---

License plate capture

(pdf) 6.13 MB