AXIS TQ1808-VE Surveillance Cabinet
Copy the product name
Copied
Extended cabinet for installation of critical system equipment
Vandal resistant
Versatile
Extended depth
Designed to fit various Axis accessories and system devices
A surveillance cabinet with extended room for installation of critical system equipment. It's designed with the integrator in mind to ensure that the product can be installed efficiently.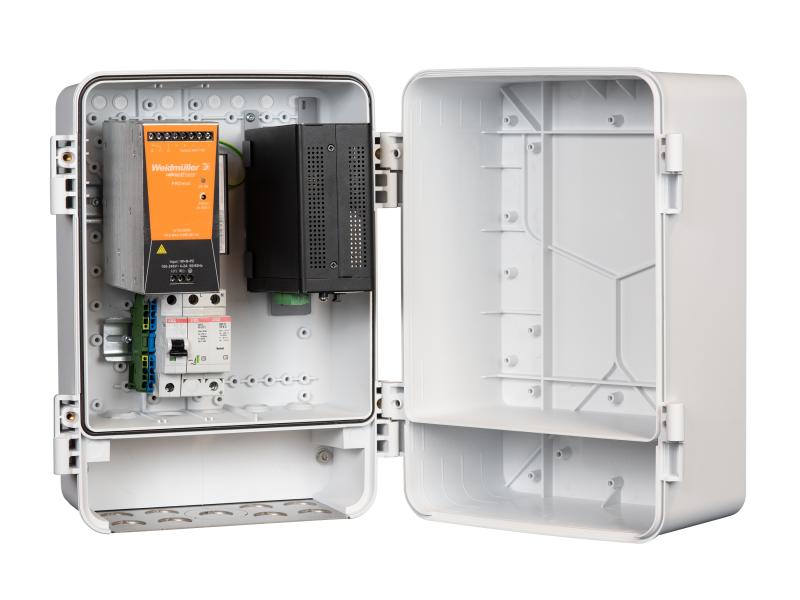 Versatile cabinet with extended depth
Deployable surveillance solutions
Together with our partners, Axis provides innovative solutions when a traditional network is impractical or unavailable. We deliver high-end surveillance solutions for temporary or remote sites, without the need for a dedicated infrastructure. Whether it's remote supervision of a distant location, or temporary provisions for a music festival or construction project, Axis and our partners provide leading-edge surveillance capabilities that are quick and easy to install. Our equipment integrates with our partners' technology for comprehensive coverage. For example, you can use cameras housed in pre-configured cabinets with built-in 4G/LTE routers, supported by access control technology, remote video management software, perimeter protection, audio features, and much more.
Compatible products
To find a compatible product, simply use the filters below.
How to buy
Axis solutions and individual products are sold and expertly installed by our trusted partners.
Want to buy Axis products?
Find resellers, system integrators and installers of Axis products and systems.
Find a reseller
Want to sell Axis products?
Interested in becoming a reseller? Find contact information for distributors of Axis products and systems.
Find a distributor
Become a partner
Are you a reseller, distributor, system integrator or installer? We have partners in nearly every country in the world. Find out how to become one!
Become a partner
Part number for ordering
| Name | Axis region | Part number |
| --- | --- | --- |
| AXIS TQ1808-VE Surveillance Cabinet | AR, AU, BR, CN, EU, IN, JP, KR, UK, US | 02359-001 |
Support and resources
Need Axis product information, software, or help from one of our experts?
Documentation and software
Get product-specific information, firmware and software.
Go to documentation and software
Technical support
Contact our support staff for efficient, one-on-one assistance with your Axis products.
Get in touch
Axis 3-year warranty
Get information and details on your 3-year product warranty.
Go to warranty