AXIS T91B53 Telescopic Ceiling Mount
Copy the product name
Copied
For affordable and flexible ceiling installations
Suitable for indoor use
Perfect for retail and commercial environment
Extendable between 1 to 1.8 m (3.2 to 6 ft)
Lightweight and robust
AXIS T91B53 Telescopic Ceiling Mount is compatible with Axis pendant kits and camera holders with 3/4" NPS thread.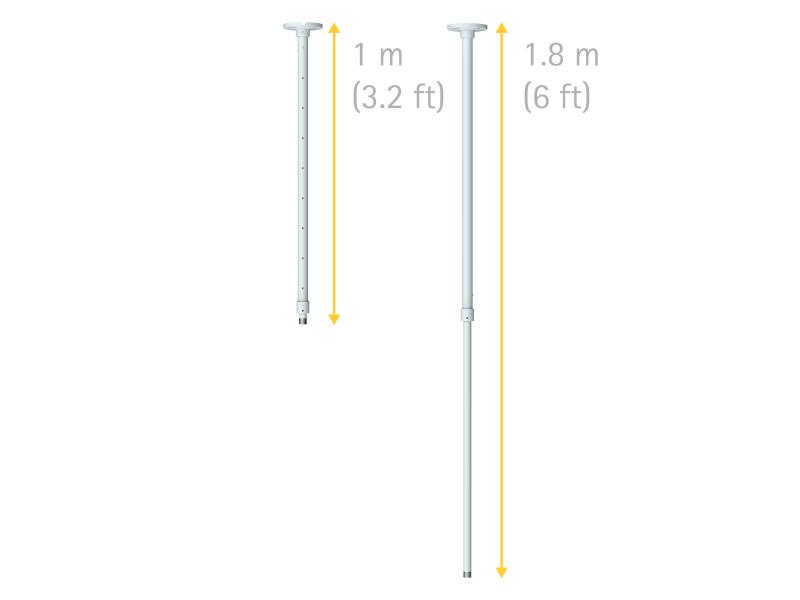 Easy to install. Easy to adjust
AXIS T91B53 Telescopic Ceiling Mount is easy to install and just as easy to adjust to the perfect length for your installation. Its telescopic design means the pipe component can be regulated between 1 meter (3.2 ft) and 1.8 meters (6 ft) at 10 cm/4" intervals, right out-of-the box.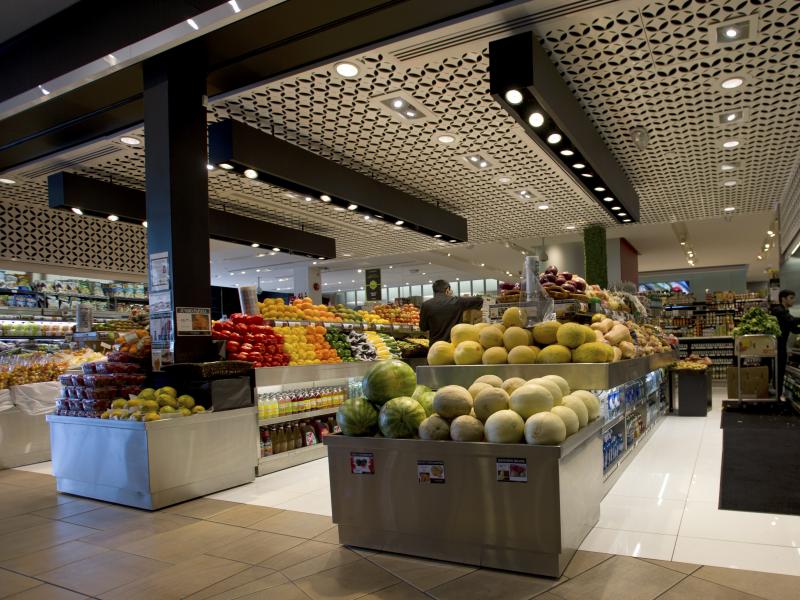 Position camera beneath other ceiling fixtures
AXIS T91B53 mount is ideal for retail and commercial environments, where a fixed dome or a fixed box camera need to be installed under high ceilings. It is designed especially for environments with lighting and ventilation fixtures under the ceiling. Easily position your cameras to hang down beneath other installations.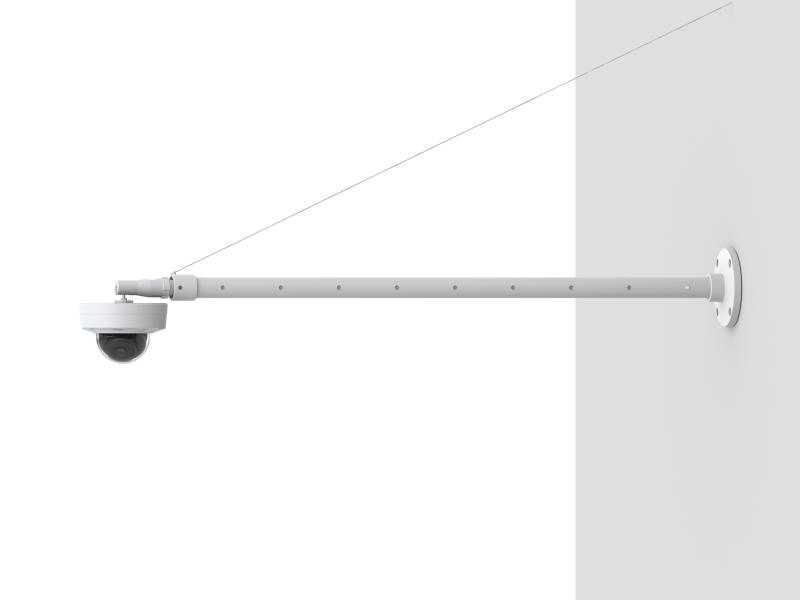 Robust and safe
The base of the telescopic mount is compatible with AXIS T94F01P Conduit Back Box for a safe cabling through 1/2" (M20) conduit pipes. The lightweight and robust ceiling mount can also be installed horizontally on walls when secured with AXIS Safety Wire.
How to buy
Axis solutions and individual products are sold and expertly installed by our trusted partners.
Want to buy Axis products?
Find resellers, system integrators and installers of Axis products and systems.
Find a reseller
Want to sell Axis products?
Interested in becoming a reseller? Find contact information for distributors of Axis products and systems.
Find a distributor
Become a partner
Are you a reseller, distributor, system integrator or installer? We have partners in nearly every country in the world. Find out how to become one!
Become a partner
Part number for ordering
| Name | Axis region | Part number |
| --- | --- | --- |
| AXIS T91B53 Telescopic Ceiling Mount, 2 pcs | AR, AU, BR, CN, EU, IN, JP, KR, UK, US | 01189-001 |
Support and resources
Need Axis product information, software, or help from one of our experts?
Documentation and software
Get product-specific information, firmware and software.
Go to documentation and software
Technical support
Contact our support staff for efficient, one-on-one assistance with your Axis products.
Get in touch
Axis 3-year warranty
Get information and details on your 3-year product warranty.
Go to warranty