AXIS C1310-E Network Horn Speaker
Copy the product name
Copied
Outdoor speaker for clear long-range speech
All-in-one speaker system
Connects to standard network
Simple installation with PoE
Remote health testing
Two input/outputs (GPIO)
Deter unwanted activity and warn off bad actors detected by your cameras with smart, easy-to-integrate AXIS C1310-E Network Horn Speaker. Or use it to provide voice instructions. This rugged horn speaker is perfect for most outdoor environments in most climates.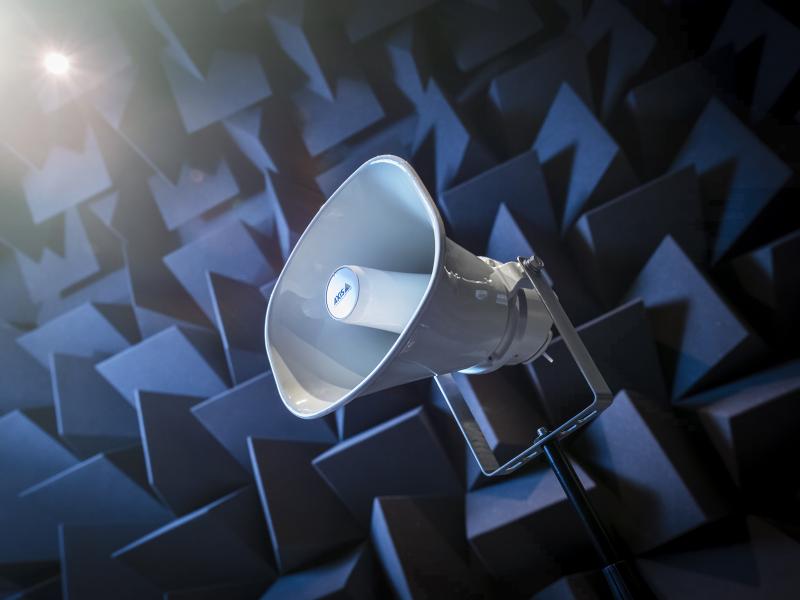 All-in-one speaker
AXIS C1310-E is an all-in-one unit with built-in power amplifier and signal processing (DSP). Pre-configured digital signal processing produces clear, understandable voice every time. Onboard memory supports pre-recorded voice messages. Or, security personal can respond to notifications or provide instructions with live speak. AXIS C1310-E also has a built-in microphone for remote health testing – so you always know it's working.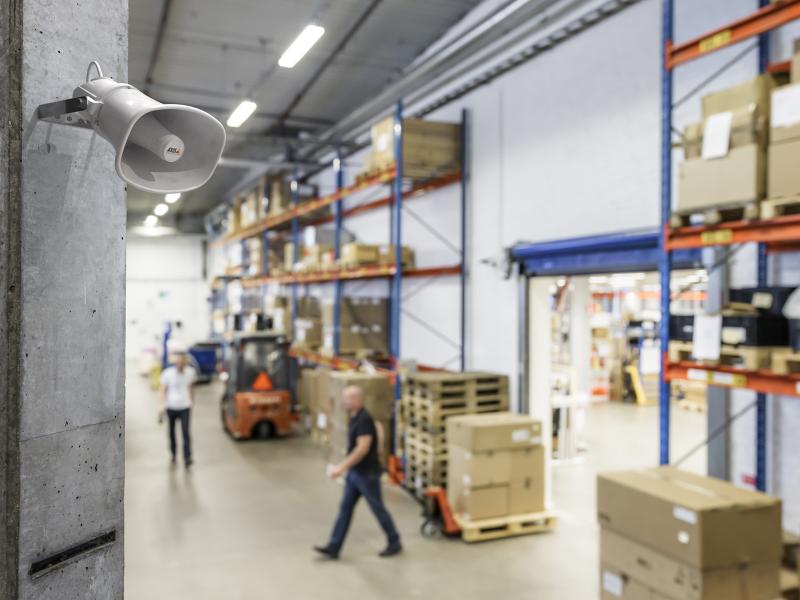 Flexible, scalable and cost-effective
AXIS C1310-E plugs right into standard IP networks. It supports Power over Ethernet (PoE), so a single cable provides both power and connectivity. Because it's a stand-alone unit, you can place it anywhere. And it's based on open standards, for easy integration with your video management software (VMS), with Voice over IP (VoIP) telephony (using SIP), and with analytics from Axis and our partners.
Our AXIS Audio Manager Edge application is pre-installed on AXIS C1310-E. It lets you efficiently manage and control your audio system with functionalities like zone management and scheduling of content.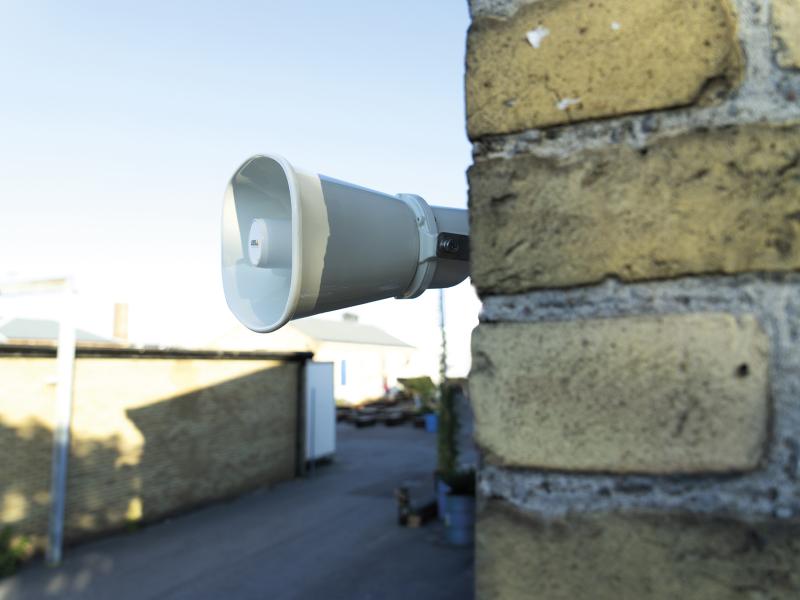 No noise, no distortion
Ever struggled to understand voice coming over a loudspeaker? Those days are over with AXIS C1310-E. It delivers clear speech you can really hear even when it's coming from a long way away. Network audio technology and the built-in preconfigured digital signal processor (DSP) in every speaker ensure it. Whether you choose to use remote audio with pre-recorded event-triggered messages or let your security personnel respond with live speech in response to an alert.
Thanks to the built-in microphone, AXIS C1310-E also supports two-way communication allowing you to get an immediate response from the people involved such as acknowledgement of your instructions, providing more info when needed, etc. The microphone can also be used for remote health testing of the speaker, so you know it's working.
Compatible products
To find a compatible product, simply use the filters below.
Discontinued products
The following compatible products have been discontinued.
Audio management software
Power
How to buy
Axis solutions and individual products are sold and expertly installed by our trusted partners.
Want to buy Axis products?
Find resellers, system integrators and installers of Axis products and systems.
Find a reseller
Want to sell Axis products?
Interested in becoming a reseller? Find contact information for distributors of Axis products and systems.
Find a distributor
Become a partner
Are you a reseller, distributor, system integrator or installer? We have partners in nearly every country in the world. Find out how to become one!
Become a partner
Part number for ordering
| Name | Axis region | Part number |
| --- | --- | --- |
| AXIS C1310-E | AR, AU, BR, CN, EU, IN, JP, KR, UK, US | 01796-001 |
| AXIS C1310-E | RU | 01796-014 |
Download
note
With our ACAP for Syn-Apps Revolution Notification Platform you can easily use Axis audio devices with Syn-Apps mass notification system.
Support and resources
Need Axis product information, software, or help from one of our experts?
Documentation and software
Get product-specific information, firmware and software.
Go to documentation and software
Technical support
Contact our support staff for efficient, one-on-one assistance with your Axis products.
Get in touch
Axis 5-year warranty
Get information and details on your 5-year product warranty.
Go to warranty