AXIS T91D62 Telescopic Parapet Mount
Parapet installation with telescopic flexibility
Adjustable length, telescopic arm
Swivel - easy to install and maintain
Corrosion protected
Installation flexibility: parapet and wall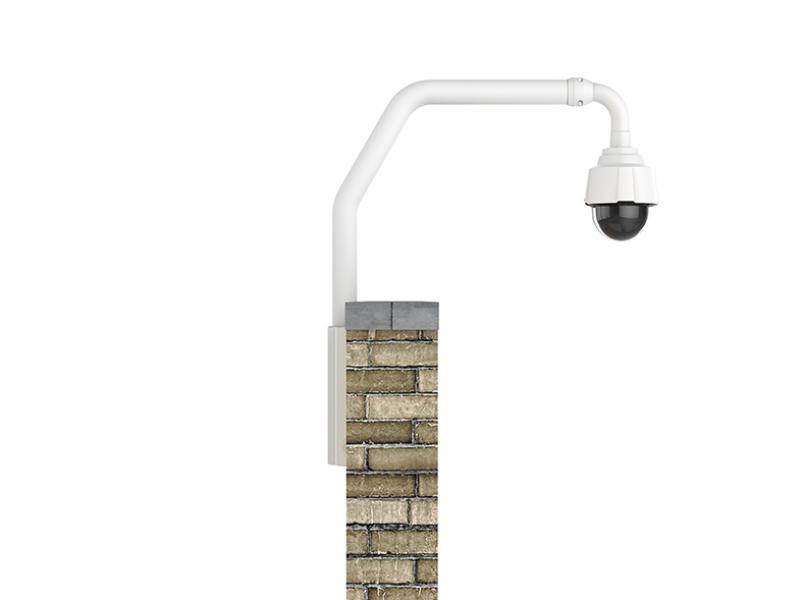 Made for any parapet
Being the first telescopic parapet on the market, AXIS T91D62 Telescopic Parapet Mount helps installer to adjust the arm length of the mount. This is useful when the camera needs to see above thick parapets or any obstructive elements on the facade of the building. You can connect the Ethernet cable to an RJ45 connector grip at either end of the internal fish tape to pull the Ethernet cable through the pipe.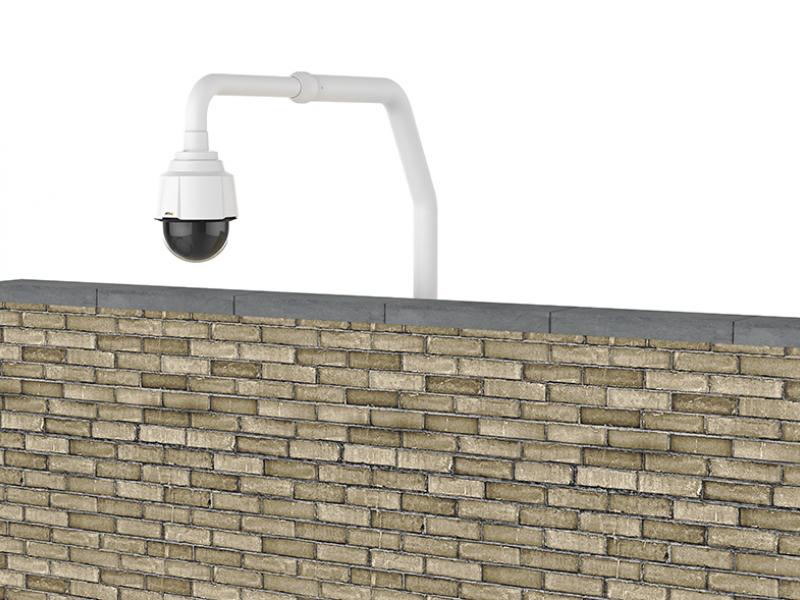 Wall or parapet
AXIS T91D62 Telescopic Parapet Mount can also be used as a wall mount when there is a requirement to place the camera further out from the wall compared to standard mounts.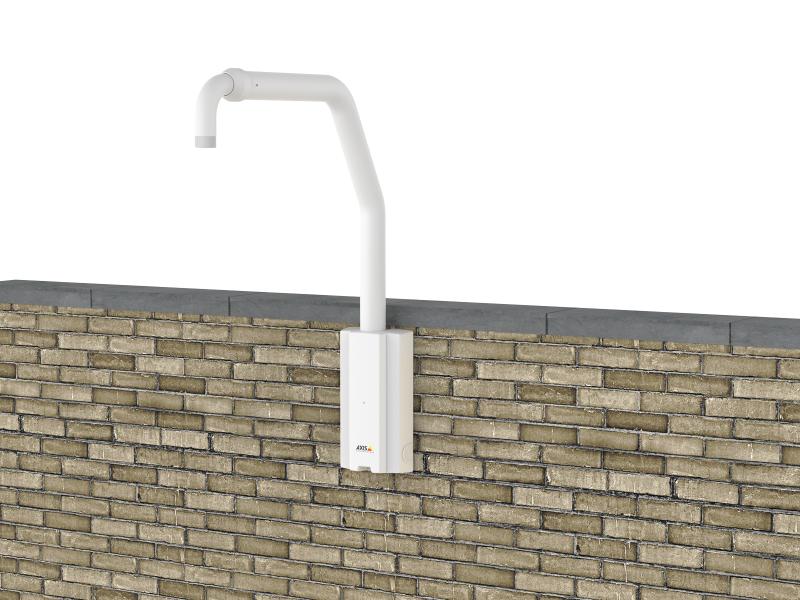 Swivel functionality
Its ability to swivel 180 degrees on its own axis, allows for flexible and easy mounting on both side of the wall. Moreover, it facilitates a safe maintenance of the camera from a rooftop.
Highly resistant
The telescopic parapet mount offers protection against corrosion and the aluminum material offers resistance against impacts.
Discontinued products
The following compatible products have been discontinued.
Mounts
How to buy
Axis solutions and individual products are sold and expertly installed by our trusted partners.
Want to buy Axis products?
Find resellers, system integrators and installers of Axis products and systems.
Find a reseller
Want to sell Axis products?
Interested in becoming a reseller? Find contact information for distributors of Axis products and systems.
Find a distributor
Become a partner
Are you a reseller, distributor, system integrator or installer? We have partners in nearly every country in the world. Find out how to become one!
Become a partner
Part number for ordering
| Name | Axis region | Part number |
| --- | --- | --- |
| AXIS T91D62 Telescopic Parapet Mount | US, UK, KR, JP, IN, EU, CN, BR, AU, AR | 5507-271 |
Support and resources
Need Axis product information, software, or help from one of our experts?
Documentation and software
Get product-specific information, firmware and software.
Go to documentation and software
Technical support
Contact our support staff for efficient, one-on-one assistance with your Axis products.
Get in touch
Axis 3-year warranty
Get information and details on your 3-year product warranty.
Go to warranty