AXIS Q87 Bispectral PTZ Camera Series
Thermal and visual surveillance in one
One view - two bispectral video streams
One IP address
Detection, verification and identification
360° endless pan and 135° from ground to sky
Thermal zoom models
See it all - day or night
Axis positioning cameras bring a powerful – and cost effective – combination of visual and thermal video streams in a single PTZ camera to border surveillance and other applications with similar requirements. You need just one camera and one IP address to benefit from long-distance thermal detection, visual identification and PTZ capabilities.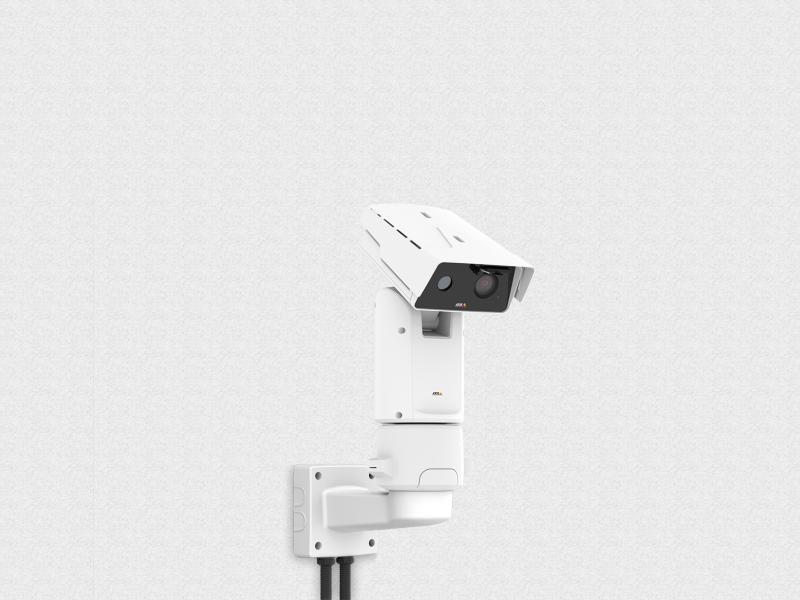 Swift and smooth
AXIS Q87 Bispectral PTZ Network Cameras let operators choose between really slow or super-fast pan (from 0.05 to 120 degrees per second) and tilt movement (from 0.05 to 65 degrees per second). So they get smooth and jerk-free panoramic viewing when they need it and can respond quickly to events. With thermal zoom models, you get 3x thermal zoom allowing you to detect a human as far as 3 km (3342 yards), according to Johnson's criteria. Visit the product page for detailed information. The long-distance detection is useful for mission critical usage, such as detecting vehicles or intruders from far. The cameras can be column-mounted, on poles or walls for a 360° panoramic view and a ground-to-sky view from -90° to +45°. They can withstand high winds when it's in motion.
Fast and easy
AXIS Q87' slim design and many available accessories let you install it anywhere you want. It has an SFP slot, so it supports cost-effective, long-distance fiber-optic connection. A 22 meter (72 feet) long, heavy-duty power cable is available as optional accessory. Designed for outdoor use, the cable has 3-wire, 12AWG and a jacket diameter of 10 mm (0.4 in).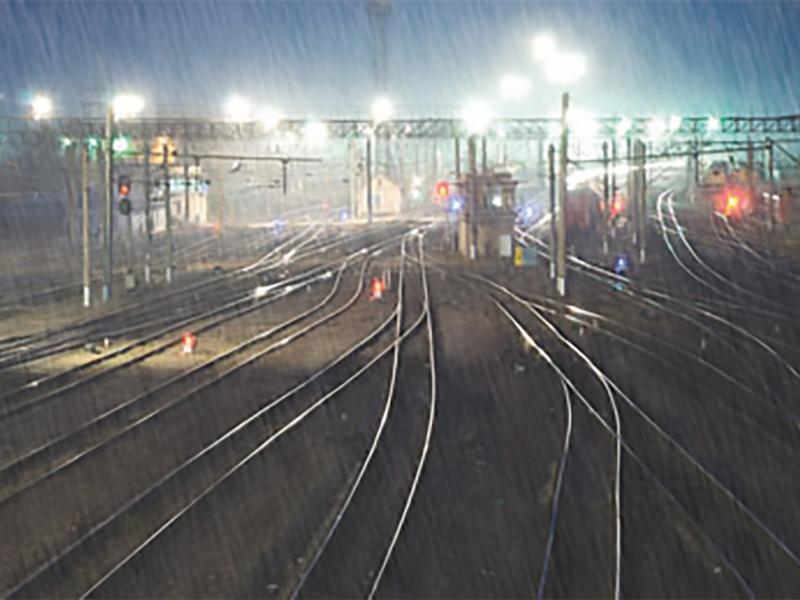 Outdoor ready
AXIS Q87 Series is made with material that are certified for IP66 and NEMA 4 ratings.  Furthermore, the cameras operate in temperatures from -50 ºC to 55 ºC (-58 ºF to 131 ºF). The cameras can withstand high winds when they're in motion.
Documentation
Datasheet

---

AXIS Q8752-E Bispectral PTZ Camera

(pdf) 324.49 KB

Manuals

---

AXIS Q8752-E - Repainting Instructions

(pdf) 196.27 KB

AXIS Q8752-E Bispectral PTZ Camera - Installation Guide

(pdf) 4.42 MB

Brochures

---

Brochure - Axis thermal cameras

(pdf) 21.01 MB

Product comparison tables

---

Product Comparison Tables - Q4 2023

(pdf) 9.16 MB

White papers

---

Focus recall

(pdf) 1.47 MB

Thermal cameras

(pdf) 552.92 KB