In-store performance and
customer experience
Unlock the full potential of your business with in-store data and customer insights,  enabling you to respond quickly – and proactively – to your customers' needs.
In-store performance
Optimize store performance and direct your staff to where they are most needed by monitoring queues, understanding visitor traffic and analyzing store layout. Learn more about our offering.
Customer Experience
Anticipate your customers' needs and equip your store to meet their expectations. Find out who they are and how they move in the store. Respond to their behaviour by taking actions at the right place and the right time. Create an athmosphere with background music and make scheduled and live announcements to engage them in your brand. 
Learn more about our offering.
For more information on how you can optimize your in-store performance.
Discover how retail intelligence from a single smart solution enhances customer experience, optimizes staff productivity and boosts in-store campaigns.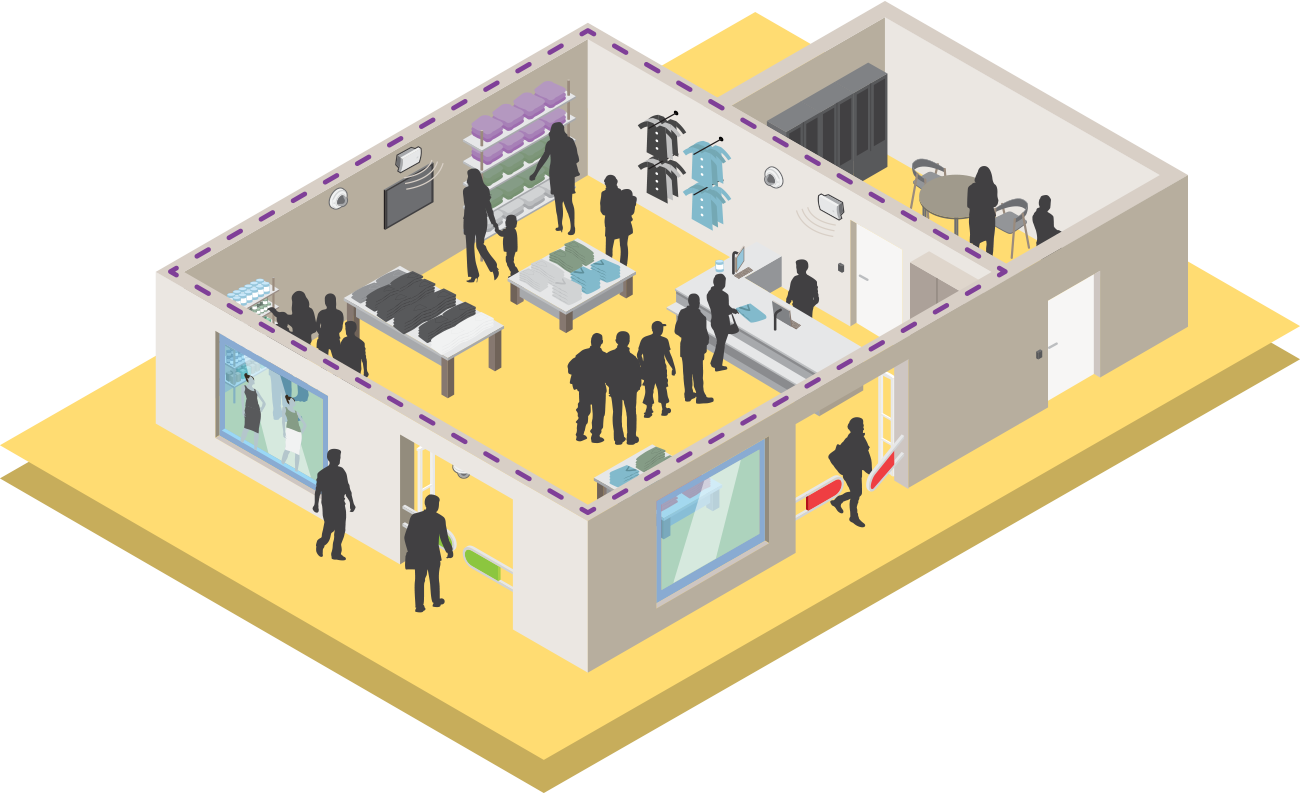 1. Count
Count the number of people passing under the camera and in what direction — all in real-time.
2. Measure
Measure how many people are standing in a predefined area, i.e. a queue, as well as the level of activity within that area and time spent.
3. Track
Track the number of people at a certain location and send alerts based on pre-defined occupancy parameters.