Integrated safety and security in Moscow subway.
Organization:
Moscow Metro SUE
Location:
Moscow, Russian Federation
Customer need:
Public safety, Property and asset protection, Incident detection
Moscow, Russian Federation,
Axis IP cameras monitor radiation at Moscow subway.
Mission
The Moscow subway carries about 8 million passengers on average per day and is one of the biggest and busiest subways in the entire world. The Russian capital has a complex transportation system that includes over 200 stations while some of them along with adjacent sections are located above the ground. Subway is considered a critical IT-infrastructure and requires the most efficient and reliable solutions to ensure safety of passengers and staff, rolling stock operation and security of property.
Solution
To further enhance the passenger traffic security at Moscow subway station lobbies were equipped with АКРК-01М multi-functional automated radiation monitoring systems. These systems are used to detect radioactive materials and other hazardous substances carried by passengers entering station as well as to automate the security screening procedure. Over 500 AXIS P3384-V IP cameras are already installed at the stations: this model was recommended by Axis Communications engineers based on site features and missions.
Result
Axis cameras integrated with АКРК-01М native software provide an image of an object when the radiation monitor sends an alarm and also perform the live video surveillance in a specified area. When the radiation monitor sends an alarm signal, the camera spots the suspect object. The resulting video record includes the events captured before, during and after the alarm signal: the time intervals "before" and "after" can be different.
The subway is the main traffic artery of the Moscow city. The Moscow Metro's top priority is to protect life and health of passengers, therefore we use only the best and proven solutions to build our security system: fully automated, reliable and of high quality. Axis IP cameras have more than once showed its quality at various objects within transportation infrastructure, in Russia as well. No wonder our tests confirmed that they perfectly match all the target criteria and even exceed them.
Selection criteria
IP cameras are the integral part of АКРК-01М radiation monitoring system. They are mounted in tamper-proof housings and located depending on configuration and site architectural features in such a way as to provide the passenger traffic monitoring at security screening area.
When the radiation monitor sends an alarm signal, cameras start recording and transmit the video stream to the data acquisition and processing unit screen and to АКРК-01М operator portable automated workstations. Therefore, the security staff needs a highquality video content to recognize faces and objects within the covered area and to find the best way to investigate incidents regardless the surveillance conditions. The system uses MJPEG image format.
Thus, when testing the equipment from different vendors the experts from Moscow Metro and Scientific Production Center "ASPECT" (АКРК-01М developer) were guided by several criteria, of which the most important are stable bandwidth, live video stream quality and digits recognition.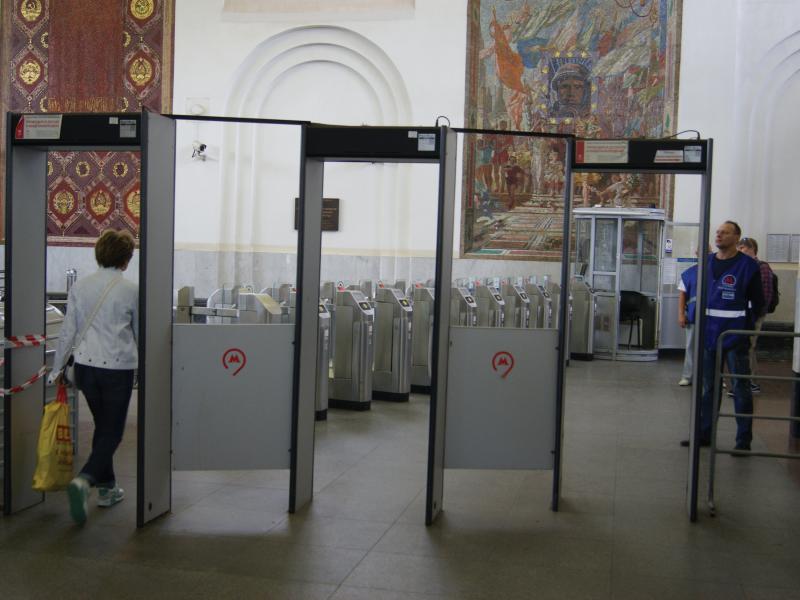 Matching technology for each mission
AXIS P3384-V fixed dome network camera showed the best test results thanks to superb image quality (HDTV 720p / 1MP), but that wasn't the only reason. The ability to capture a clear image of a moving object and operate at various lighting conditions was also fundamental.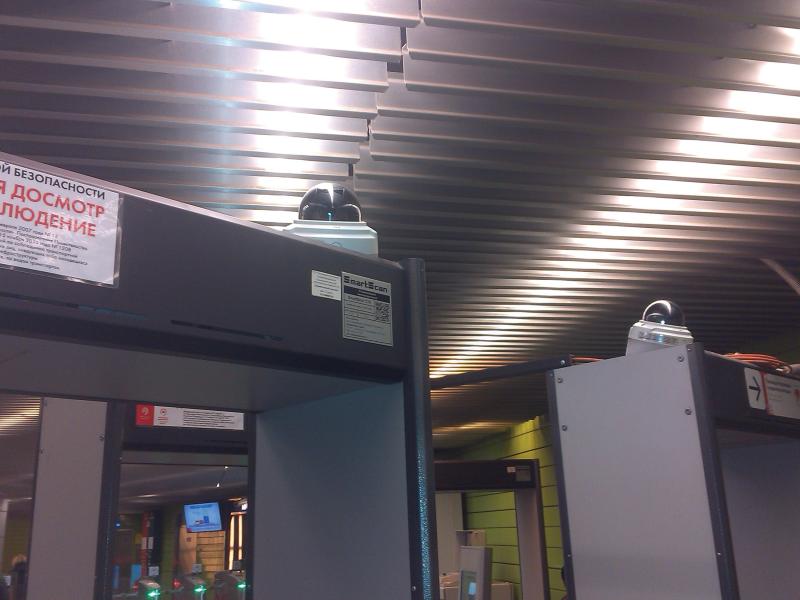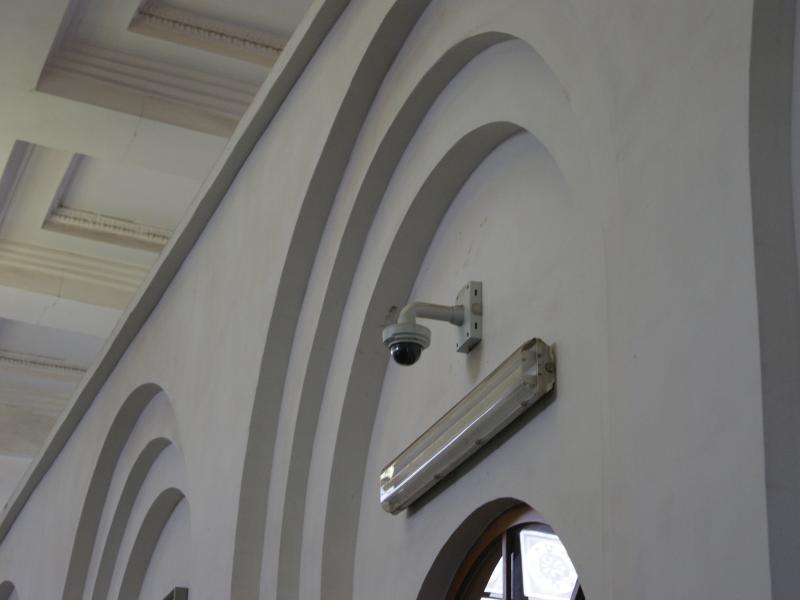 The cameras to be installed at the ground stations with a stained-glass interior had to support WDR. Wide Dynamic Range technology provides a clear image in case of big difference in lighting between individual objects. That is to say, even when the image combines bright areas and normal areas the brightness of the overall image on the screen will be optimized. While at underground stations with dark areas in security screening area operators often apply Axis Lightfinder image processing technology to increase camera light sensitivity.
According to Moscow Metro experts, automatic varifocal lens (with variable focal length) is the undeniable advantage of AXIS P3384-V Network Cameras. This design feature has significantly facilitated installation and configuration of cameras at stations. Furthermore, remote digital PTZ control is used for easy and highquality configuration of Axis cameras.
Public transport
Network video technology that safeguards passengers, staff, rolling stock, and infrastructure while providing invaluable business intelligence.
Learn more
Fixed dome cameras
For discreet surveillance in any environment
Learn more
Our partner organizations